The Town Clerks Office will be back to regular hours beginning the week of June 1, 2020. A face mask will be required upon entering the building.
Town Highway Job Application Click here for Application
NOTICE: The Town of Fremont will be having their town board meeting on June 9, 2020 at 7pm. Due to the Covid-19 pandemic the Board meeting will be closed to the public. Only those added to the formal agenda will be allowed into the meeting area. If you have any questions for the Town Board please email them to the town clerk by June 5th and the Supervisor will respond to you via email. Masks will be required at the meeting. Email townclerk1@stny.rr.com.
The Town of Fremont Planning Board is in need of a new member. This would be a five (5) year term. If anyone is interested please send a letter of interest to the Fremont Town Board.
A new acquisition for the Fremont Town Highway Crew.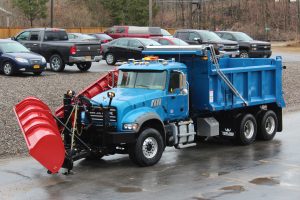 PLEASE NOTE: Due to the current COVID-19 social distancing recommendations, we will suspend all future on site Planning Board meetings until further notice. Should planning board activities be required, we shall do so in virtual meetings.
For Steuben County updates on COVID-19 please click this link COVID-19
ATTENTION: Any Special Election which was previously scheduled to occur on April 28, 2020 has been rescheduled for June 23, 2020.
NOTICE: By order of the Chief Administrative Judge the Town and Village Justice Courts are closed INDEFINITELY.
ATTENTION: TOWN COURT HOURS HAVE CHANGED
The Court hours will be the 1st and 3rd Mondays of each month starting March 2020 at 10:00am
Townhall Usage Request Form 2019″>The Fremont Town Hall Rental will be June 1 – October 1 with a non-refundable $50.00 deposit for residents and $100.00 deposit for non-residents. To reserve the downstairs room please contact the town clerk at 607-324-7786.