The Fremont Town Board will be open to the public at its next meeting on July 14, 2020 at 7:00pm. The Board will be following the Governor's limit of attendees to 25 people. Face masks will be required upon entering the building.
The Town Clerks Office is back to its regular hours. A face mask will be required upon entering the building.
NOTICE: The Fremont Center Cemetery Association will be holding its Annual Meeting on July 28, 2020 at 7:00 pm at the Fremont Fire Department.
NOTICE: The Planning Board will begin meetings again starting June 16, 2020 at 6:30pm. Due to Covid 19 restrictions only 25 people total will be allowed into the meeting room. Face masks will be required.
The Town of Fremont Planning Board is in need of a new member. This would be a five (5) year term. If anyone is interested please send a letter of interest to the Fremont Town Board.
A new acquisition for the Fremont Town Highway Crew.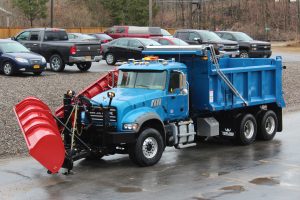 For Steuben County updates on COVID-19 please click this link COVID-19
NOTICE: By order of the Chief Administrative Judge the Town and Village Justice Courts are closed INDEFINITELY.
Townhall Usage Request Form 2019″>The Fremont Town Hall Rental will be June 1 – October 1 with a non-refundable $50.00 deposit for residents and $100.00 deposit for non-residents. To reserve the downstairs room please contact the town clerk at 607-324-7786.